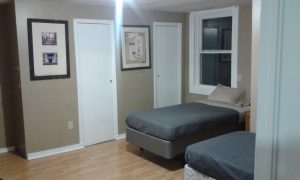 Monroe Scott, LLC is a local real estate investment company which is focused on providing all inclusive therapeutic shared housing for Connecticut's special needs community. Monroe Scott acquires its units by partnering with building owners and by saving properties from going into foreclosure and from becoming run down and forgotten dwellings which decrease a neighborhood's property values. We turns them into newly renovated gems. This allows the area to maintain its values, saves the homeowner from foreclosure, puts them in a better financial position as well the properties provide the perfect situation for giving those in need a place to live and grow amongst society. These properties are fully furnished and newly renovated single or multi family dwellings with all utilities and housekeeping included, rolled all into one low monthly below market rental payment.
We offer…
Newly furnished bedroom and living room.
Newly furnished kitchen and bathroom.
Free TV, Premium Cable, phone, and WiFi Internet.
All Utilities.
Free housekeeper every 7 to 10 days.
All household supplies.
Recently renovated inside and out.
Acceptance
We have other programs, this is specifically geared for those in need and those with special needs.  We accept anyone receiving assistance of any kind/any voucher/any agency.   The program is limited to zero care, singles and couples, although we try to be flexible to tailor our program to  your specific needs.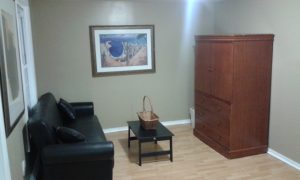 While we don't allow pets, service animals are always welcome.  We try to keep living as simple as possible to give people the appropriate house they need and deserve.